Design & Fabrication
At World Wide Power Services we have the capabilities to design and fabricate a number of bespoke power generation systems to suit your specific requirements. Whether you require individual generator sets to complete packaged power plants including switchgear and control panels we will be able to provide you with the very best solutions at a competitive price.
ENGINEERING AND MECHANICAL WORKSHOP SERVICES
MACHINE TOOLS
72" Vertical Boring Machine with a 48" Elevating Rail enabling an 84" diameter piece 48" high to be machined up to 5 ton on the chuck.
Offset Bores and large diameter pieces such as Mud Heads, all types of Pump Casings and Components for repair and New Manufacture.
36" Swing x 4 Meter Length bed Oil Tool Lathe with all threading and taper turning attachments and gearing. Shaft manufacture and repair machining up to 4 meters in length up to 2 ton in weight with steadies and DRO read out.
2m long DSG centre lathe for general machining and threading of sleeves, rings, casings and all manner of small manufactured parts.
Universal Milling Machine for general slab milling, slotting keyway cutting and drilling with increment dividing chucks and rotary tables for pcd's flats and complicated drilling and milling patterns as required.
60" Radial Arm Drill for all drilling and tapping requirements.
Hydraulic Bandsaw for cutting of all materials as required.
600 TON Hydraulic Horizontal Press.
1.5 , 6.5 and 20 ton Dynamic Balancing Machines with radius up to 4 m and max 9m length suitable for all rotating equipment balancing requirements.
GENERAL TOOLING
Full range of workshop hand tools.
Jacking capabilities up to 50 ton with single and 2 stage hydraulic pumps.
Full range of Torque tooling for all requirements.
Various electrical and pneumatic tools for all requirements from fabrication to hydraulic profiling of impellers and guide vanes.
Gas, MIG and TIG Welding utilizing our coded welders and fabricators for small medium and large scale welding and fabrication requirements including cladding and hard face coating.
SPECIALIST SHOP AND SITE TOOLING
Laser Alignment Equipment 3 sets.
Vibration Analyzer.
Boro-scope with 5 m cable.
Thermography.
Material Analyzer.
All the above are available for site use on a man and machine basis and rates can be given upon request.
Also through our vendor suppliers we can offer a wide range of HVOF, Laser and Plasma coatings as well as Efficiency and corrosion protection coatings at very competitive rates with the standard and extended warranties dependent on requirements and conditions.
WORK EXPERIENCE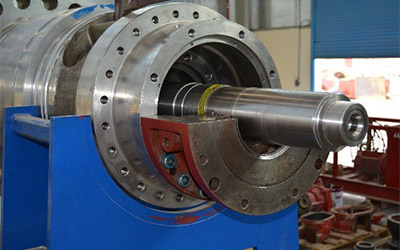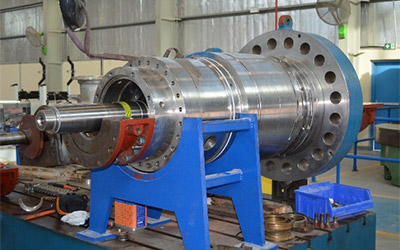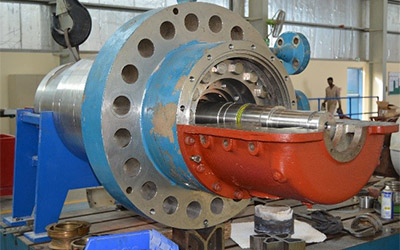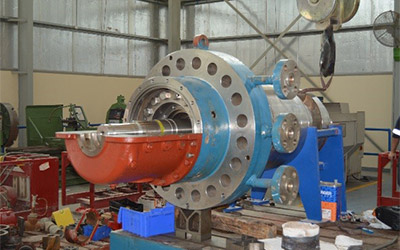 Sulzer/Weir upgraded cartridge for ZADCO, hybrid machine with Weir covers and bearing housings with Sulzer stator block, built complete in the workshop in Dubai with engineering assistance to Sulzer.
Unit was built from spare parts supplied and was reduced from a 4 stage to 3 stage performance upgrade, rotor built and balanced in house and all internal and build inspection done utilizing WWPS supervision.
Cartridge was built vertically utilizing in house stands and equipment with all rotor parts being warmed in an oven due to specialist coatings on the neck and hub rings.
Client inspection at all stages of the build including the setting and re-dowelling of the bearing housings to set rotor in its optimum running position with offset as specified by Sulzer. All recorded and agreed with Sulzer Leeds Engineering.
Unit was built in 16 days, this included stripping the original cartridge and installing all the upgraded parts.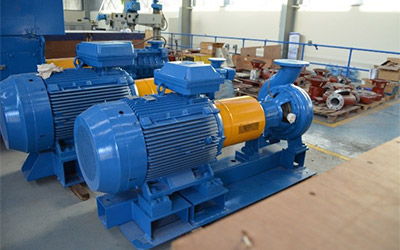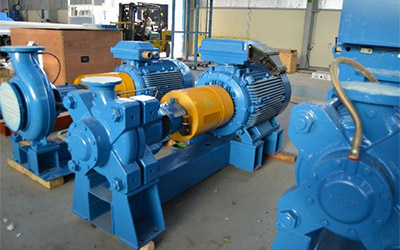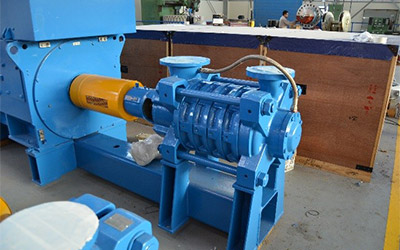 OSMOFLO ME desalination pump project for Cyprus, numerous pump/motor repairs 36 in total for 3 trains including Grundfos, Sulzer and Union pumps with ABB, Westinghouse and Loher motors.
All pieces stripped to component parts, reported with recommended spares and repairs to bring the machines back to an as new condition. All spares were sourced locally and repairs carried out by WWPS as recommended to client.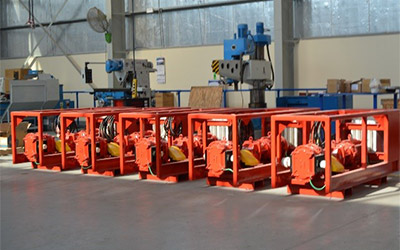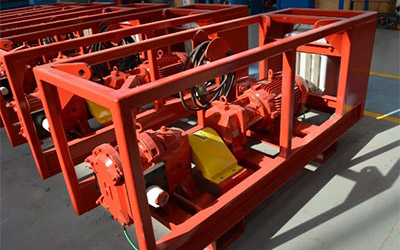 Oil Field wash down elliptical impeller pumps for high pressure water spray with an offset gearbox and motor. Complete refurbishment of 5 off units for AMC Oilfield.
As with most projects spares were either sourced locally or internationally as per recommendations and requirements.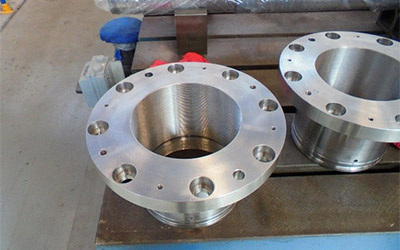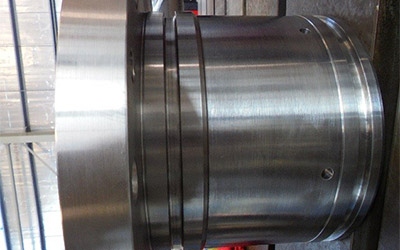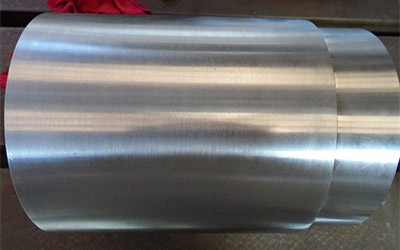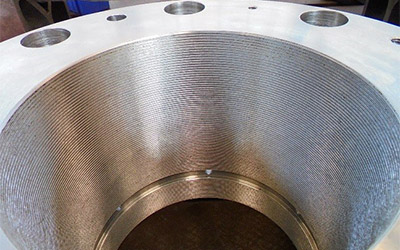 Controlled Leakage gland sleeves and bushes for Seawater Injection pump manufactured to client drawings from Super Duplex.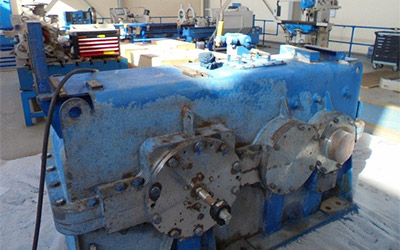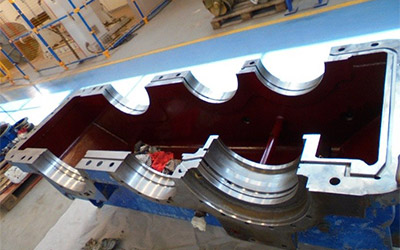 Major overhaul of 3 stage Draw-works Gearbox with split line skim and internal bore reclamation.
The above is a very small amount of work which we have carried out over the last few years but shows the diversity of the works that wwps are capable of from 1 off specialist builds to exacting requirements to major sized projects with large numbers of items for repair.
As well as the above WWPS has an extensive Motor Rewinding Workshop which is EX accredited and certified and can handle motors of all sizes up to 11KV.
Also in house we have a large Electrical Division which repairs and manufactures electrical panels and breakers for a wide range of customers worldwide.
Design & Fabrication Inquiry form